Leadership Lynchburg's roots date back to February 1977, when the Lynchburg Chamber had 25 people take part in 10 weekly sessions that introduced them to Central Virginia government, education, culture and business. The program started with a simple rationale: The announcement seeking applicants for the first class said, in part, "Training of our future leaders should not be left to chance."
Classes in the early years were populated with a diverse mix of business: real estate agents and bankers, educators, retailers and large bedrock organizations. Most of these organizations continue to send their up and coming leaders to Leadership Lynchburg. During the 10-week program, they covered the basics of teamwork, professional dress, television interviewing, and communication to name a few. Also weaved in were industrial and community tours. This format and curriculum continued for many years.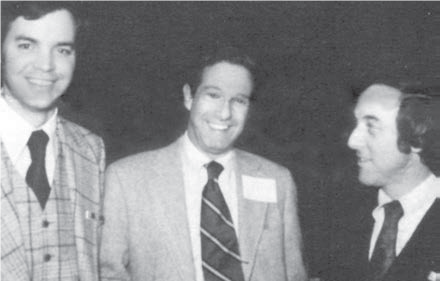 In 2000, the program had an overhaul. A Council was formed of alumni to re-shape the curriculum and ensure that the program was meeting the leadership development needs of organizations. Participants, initially admitted on a first-come, first-served basis, began going through a formal application and acceptance process. In-depth leadership training was added and weekly two-hour classes grew into monthly, half-day immersion sessions resulting in the earning of CEU credits for continuing education. And, perhaps most important of all, Leadership Lynchburg quickly connected leadership development with the idea of giving back to the community.
Today, Leadership Lynchburg has become a model for midsized regional leadership programs across the country. In 2008, Leadership Lynchburg's director was presented with the national preceptor award from the Community Leadership Association (now the Association of Leadership Programs). The award recognizes programs that have gone above and beyond – who have achieved a new standard of excellence by establishing new directions, initiatives and goals for a leadership program and its graduates.
Through the years, Leadership Lynchburg has grown into a valuable asset to the community and Central Virginia's future leaders. As one speaker told a Leadership Lynchburg graduating class, "The Lynchburg Regional Business Alliance wins because through its program it can recruit volunteers to serve on various task forces. The community wins because of increased citizen involvement in facing community issues, and, ultimately, you win from coming out of the program a better informed, more well-rounded individual."