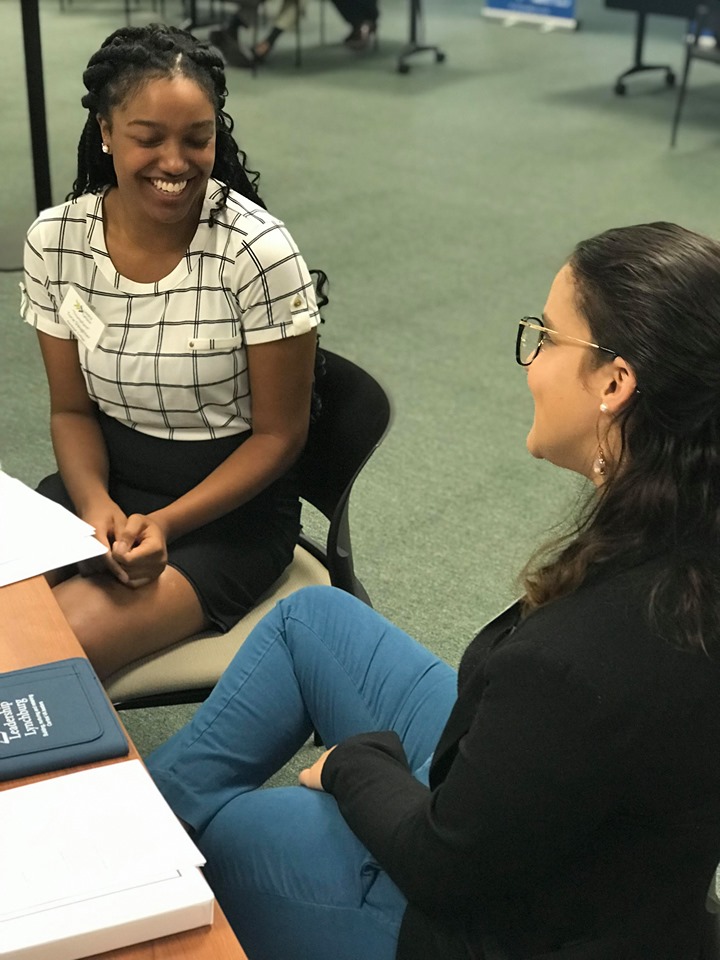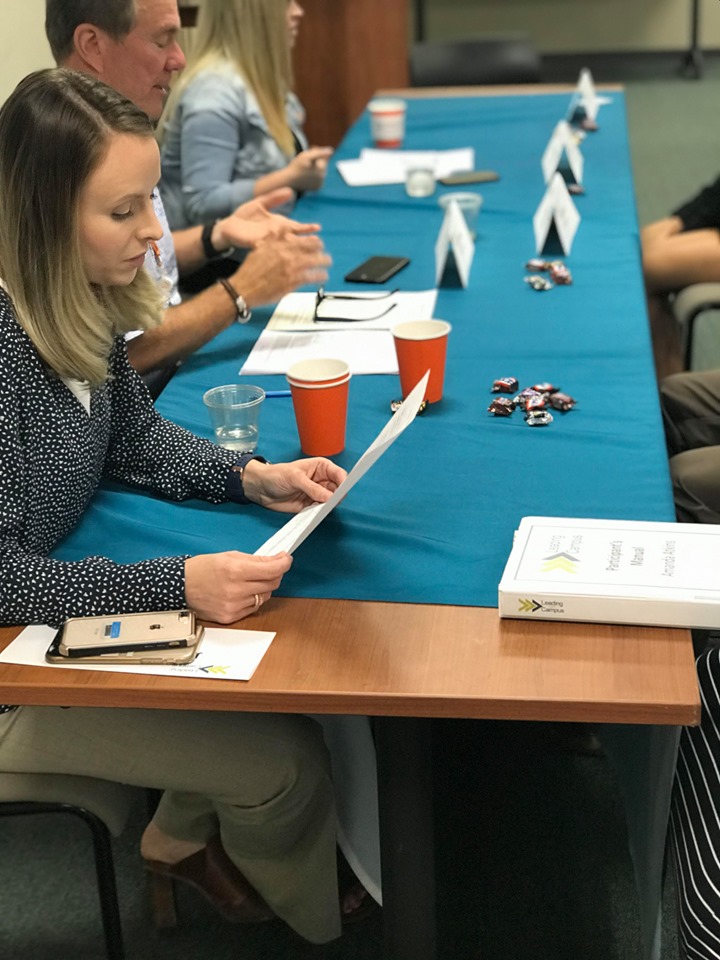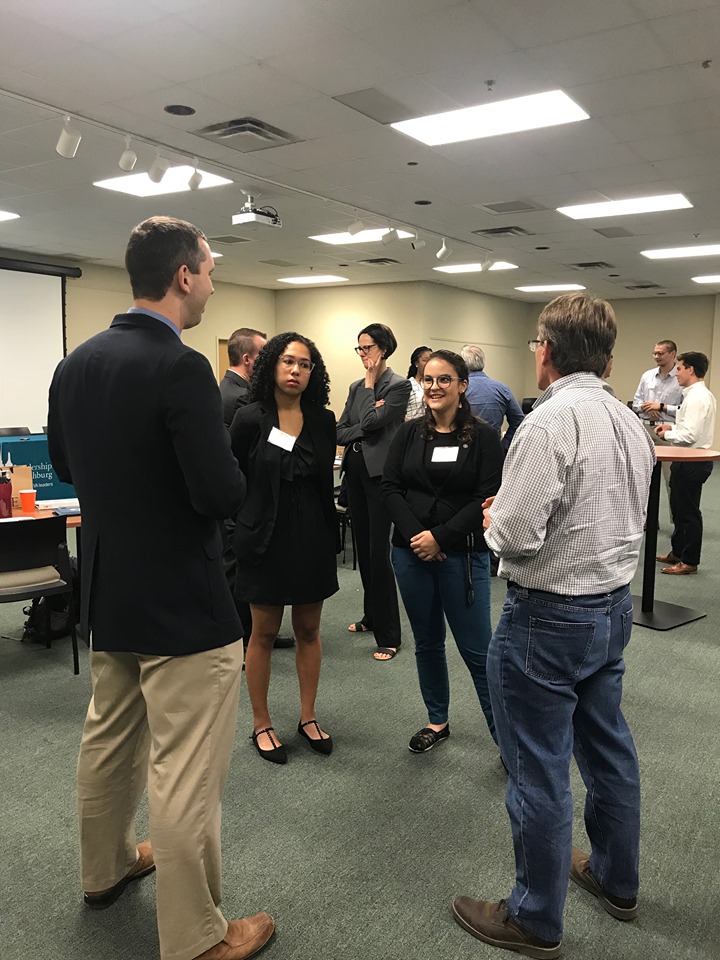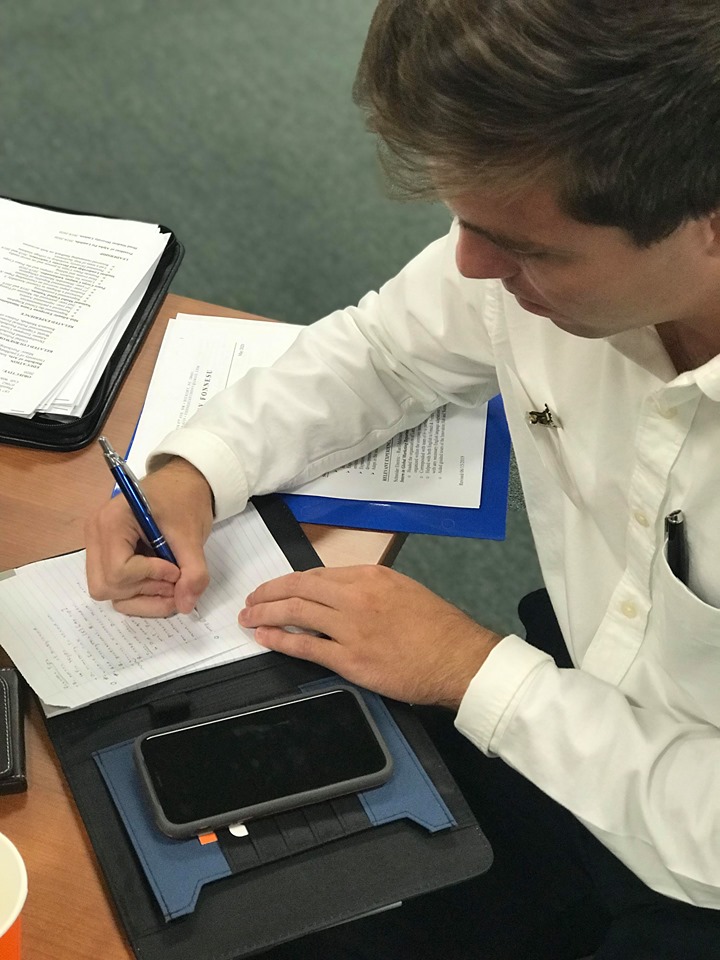 Leading Off Campus
Success is more than just your GPA, it's skills plus connections. Leading Off Campus is aimed at bridging the gap between collegiate students and local industry to increase retention of collegiate talent to the region, while equipping them with the core competencies they need to excel in their first professional roles. Leading Off Campus is a semester-long program consisting of unique, skill-building sessions during the summer.
For Employers: This program helps to bridge the gap that is highlighted by many employers that say the students they hire do not have the core competencies for career readiness required for entry level positions. Leading Off Campus can also be a pipeline to help employers find the qualified candidates they are looking for when recruiting within the region.
For Students: This program helps to give students the necessary soft skills and career readiness opportunities that employers are looking for when recruiting. This program also provides networking opportunities and the ability to explore parts of Lynchburg region and businesses in the area.
What You'll Learn
Participants will learn NACE competencies, including:
Critical thinking
Oral and written communication
Work Ethic
Career Management
Intercultural Fluency
Leadership and soft skills
Personal development and professional growth.
How to bridge the gap between collegiate boundaries and regional employers
Community Pride and Ownership
Awareness of the Lynchburg region
Leadership Lynchburg's core values of personal growth, influence, and impact
Students are eligible for the Leading Off Campus program if they meet one of the following criteria:
The Student is an enrolled college undergraduate student (Sophomore and above).
The Student is a graduate student with no real relevant work history.
Students must also have a minimum 2.75 GPA and have demonstrated leadership experience on campus or in the community.
Leading Off Campus Kick-Off
11 a.m.-3 p.m., June 5, 2024 at Lynchburg Regional Business Alliance
Get equipped with the knowledge you need to succeed in Leading Off Campus and get to know your classmates, instructors, and local professionals.
Plus, you'll take an assessment to take a deep dive into your personality, strengths, and how to look for roles that leverage these.
Brand Matters
11:30 a.m.-2:30 p.m., June 12, 2024 
Learn about the importance of building a personal brand and how to communicate it effectively.
Creating your professional brand and presence online and in-person
Learn about the importance of networking and how to succeed at networking events
Learn about professional communication (written and verbal)
Initial work on resumes & creating your LinkedIn profile
Students gets a professional headshot
Mentors Matter
11:30 a.m.-2:30 p.m., June 19, 2024 
Hear success stories from a mentor/mentee relationship
How to find a mentor
Why mentors are important to have as a young professional
Culture Matters
3 p.m.-6 p.m., July 2, 2024 
Personal Core Values Assessment
DEIB in the workplace
How to successfully work with diverse groups of people
How to be successful when your team is not very diverse but you recognize it is needed
How do you interview a company and learn about their culture and if it fits with your values
You Matter
11:30 a.m.-2:30 p.m., July 17, 2024 
Tak part in a panel discussion on advice for advocating for yourself in the workplace.
Salary negotiation
Getting placed on projects and committees that will help you move up
How you can start your first job on the right foot and not stall
Optional 1:1 resume workshop before and after the sessions
Community Matters
11:30 a.m.-1:30 p.m., July 24, 2024 
Understand the definition of servant leadership & how to be an effective community steward as well as board and volunteer best practices.
Why being plugged into social causes, nonprofits and volunteering as a young professional is important both professionally and personally
How to be an effective volunteer
Investment into community
Work opportunities with local nonprofits
The Future Matters
3-6 p.m., July 31, 2024 
Get an adulting crash course and how to make a place your home.
Why LYH is a good place to live, work and play
Housing 101- apartments, mortgages, etc.
Managing personal finances and cost of living attraction of LYH
Take Part in an Ideal Community Exercise
Learn time management and critical thinking as an adult
Graduation
5:30 p.m.-8 p.m., August 1, 2024
Sponsored by Centra
$400
Ask Your Employer or School about Tuition Support
We encourage interested applicants to reach out to your employer, manager, or school to see if they will cover your costs under training and development! Nowhere else can you get this level of leadership training at this low of a cost. Plus, you'll bring skills back to your job or class that will help your teams improve.
Get Started Today!